Welcome to Sal Cal Construction, a family owned and operated company. Our company offers you full service, fabrication, erection and welding of steel structures. With many years of experience behind us, our main priority is the satisfaction and confidence of our customers. Take some time to look at our gallery on the site and feel free to write and send your questions our way, we will gladly respond to them and offer you a free estimate! We specialize in a variety of things such as: Structural Steel, stairs, railings, forged iron, metal gates, guardrails, as well as spiral staircases, gate automation, fencing, etc. You may contact us at salc@salcalconstruction.com. We are open Mondays -Fridays from 7:00 – 5:00 pm. We are certified, bonded and insured and we are ready to take on any project.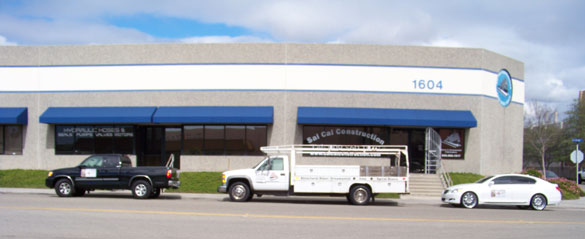 Spiral Staircase Specialist

Do you have an idea for a design?
Let us know, we will be happy to work together to bring your ideas into reality. We specialize in the design and layout of your personalized staircase.
Sal Cal Construction can deliver metal spiral staircases, circular stairs and custom staircases.
• We can meet or exceed all your requirements
• Prompt delivery
• Excellent fit and finish
• Reasonable rates
Sal Cal Construction is ready to handle a wide variety of erection projects including, Structural Steel Erection, Miscellaneous Steel, Stairs, Certified Welding – Stick and Wire, Decking, Railings.
With our years of experience and desire for quality, we strive to make sure your new steel framed structure will be one you can enjoy for a lifetime.